metropolitan brewing taproom
Scenic taproom with 12 rotating taps of german-style lagers
Doug Hurst and Tracy Hurst opened Metropolitan in December 2008, in a warehouse in the Ravenswood neighborhood, at a time when the city was home to just a handful of breweries.
In a city rife with taprooms, Metropolitan's is among the prettiest : a handsome taproom of concrete, steel and wood, highlighted by floor-to-ceiling windows overlooking a quiet bend in the Chicago River. Surrounded by tables built from wood salvaged from a 125-year-old former tannery and perched on the leafy west bank of the Chicago River, it undoubtedly boasts the an idyllic view.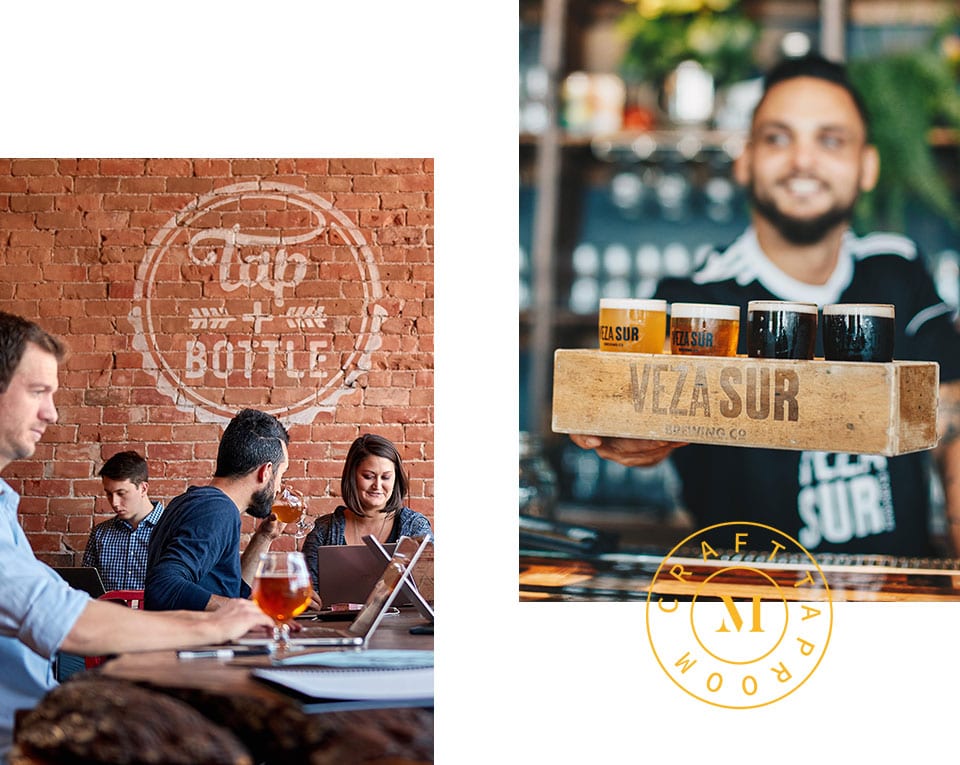 @metropolitanbrewing
German-Style Microbrewery
This brewery is doing a whole lot of things exceptionally well! I can picture a warm day in Chicago sitting on their patio with some beer and a Kuma's Burger looking out at the river.

Tremendous reclaimed wooden bar, tons of seating, a fabulous outdoor patio spanning the length of the taproom right on the river. Pups welcome, friendly bar staff, free parking… need I continue?

Amazingly chill tap room. Great, reasonably priced beers and wonderful bartenders. Views of the river and an outdoor patio. Can't ask for much more. Can't wait until the docks are installed!